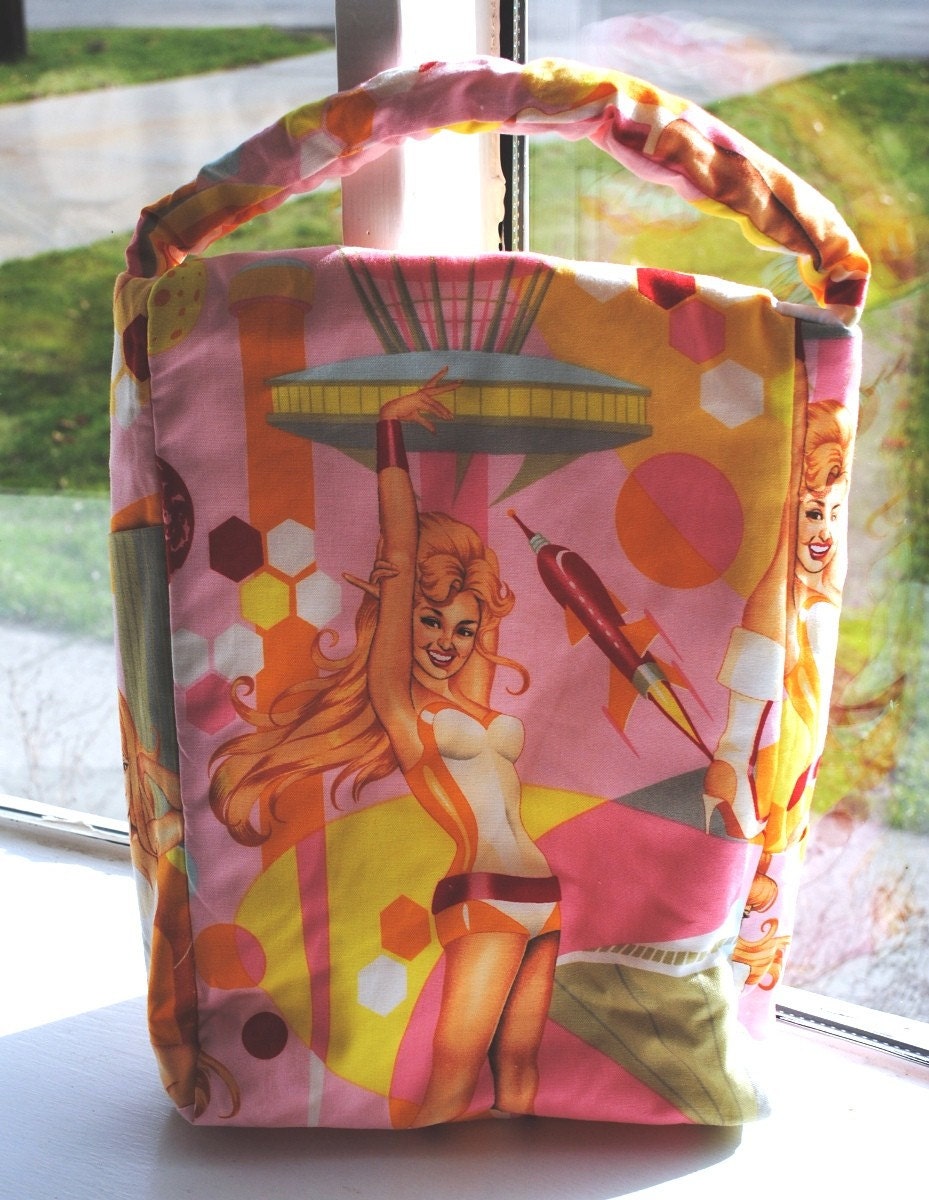 Today's deal of the day is a really fun one. This lunch bag
is really cute. It is pink and has a futuristic looking pin up girl on it.
Just like all my lunch bags, this has a layer of cotton batting between the layers and a ripstop nylon lining. There is a vintage button closure .
This bag is usually $22, today it will be $18, a savings of $4.
As always, the price goes back up tomorrow.
I really love this one and I hope you will too.
Lauren