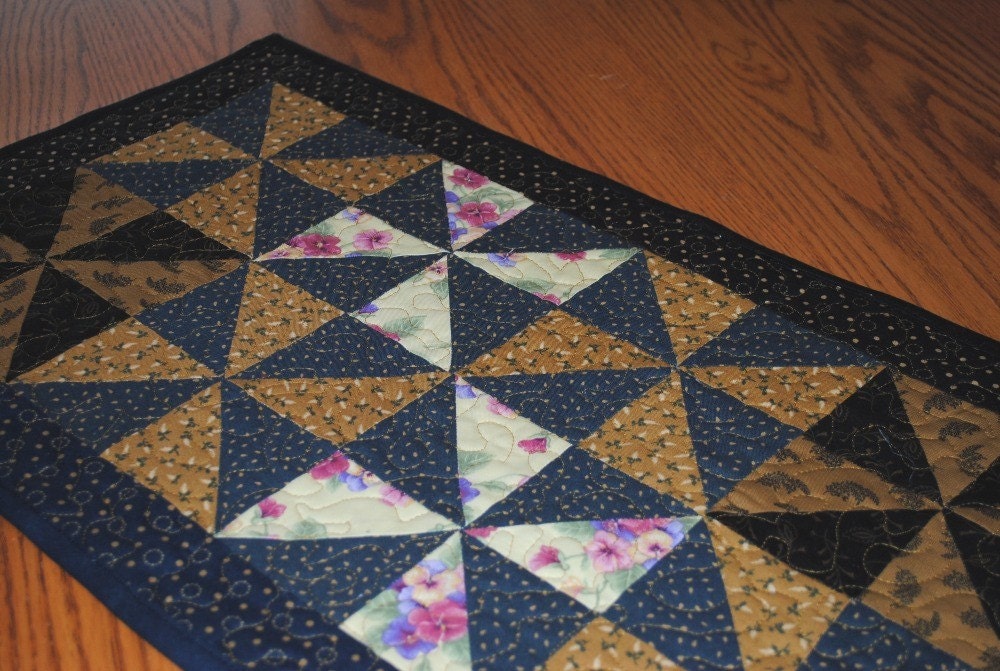 Today's deal of the day is a one of a kind table runner. It normally sells for $30, today only $24, a savings of 20%.
This table runner is unique and won't be duplicated after it sells, so you get something only you have. It is pieced in a pinwheel design and machine quilted in a meandering pattern.
The main colors are navy and gold, formal enough for your dining room but also appropriate for your kitchen, bedroom dresser or coffee table.
I love this runner and will be happy to see it go to a good home.
Lauren
http://www.etsy.com/listing/38985135/today-only-24-dollars-quilted-table