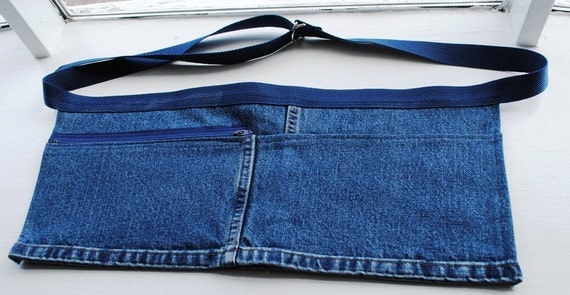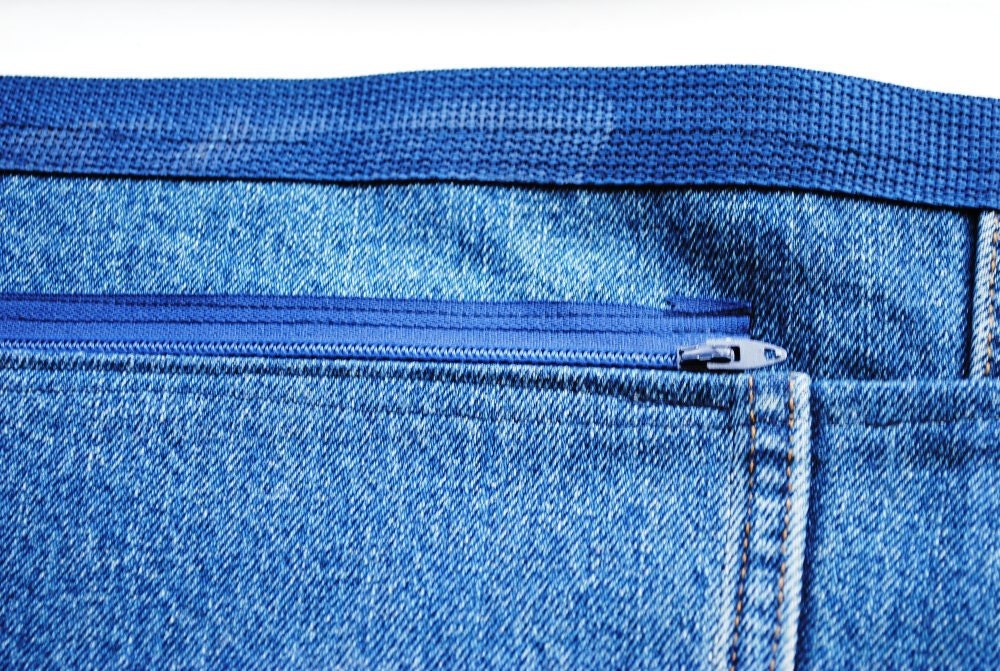 http://img0.etsystatic.com/il_570xN.312921112.jpg
Today's deal of the day is this vendor apron made from blue jeans for only $15 . It is usually $18, so you save $3 today only.
The apron has 3 pockets, one with a zipper, one for pens and one other. The waistband and ties are made from nylon strapping and there is a d-ring closure.
Because this is upcycled, it is one of a kind.
Lauren