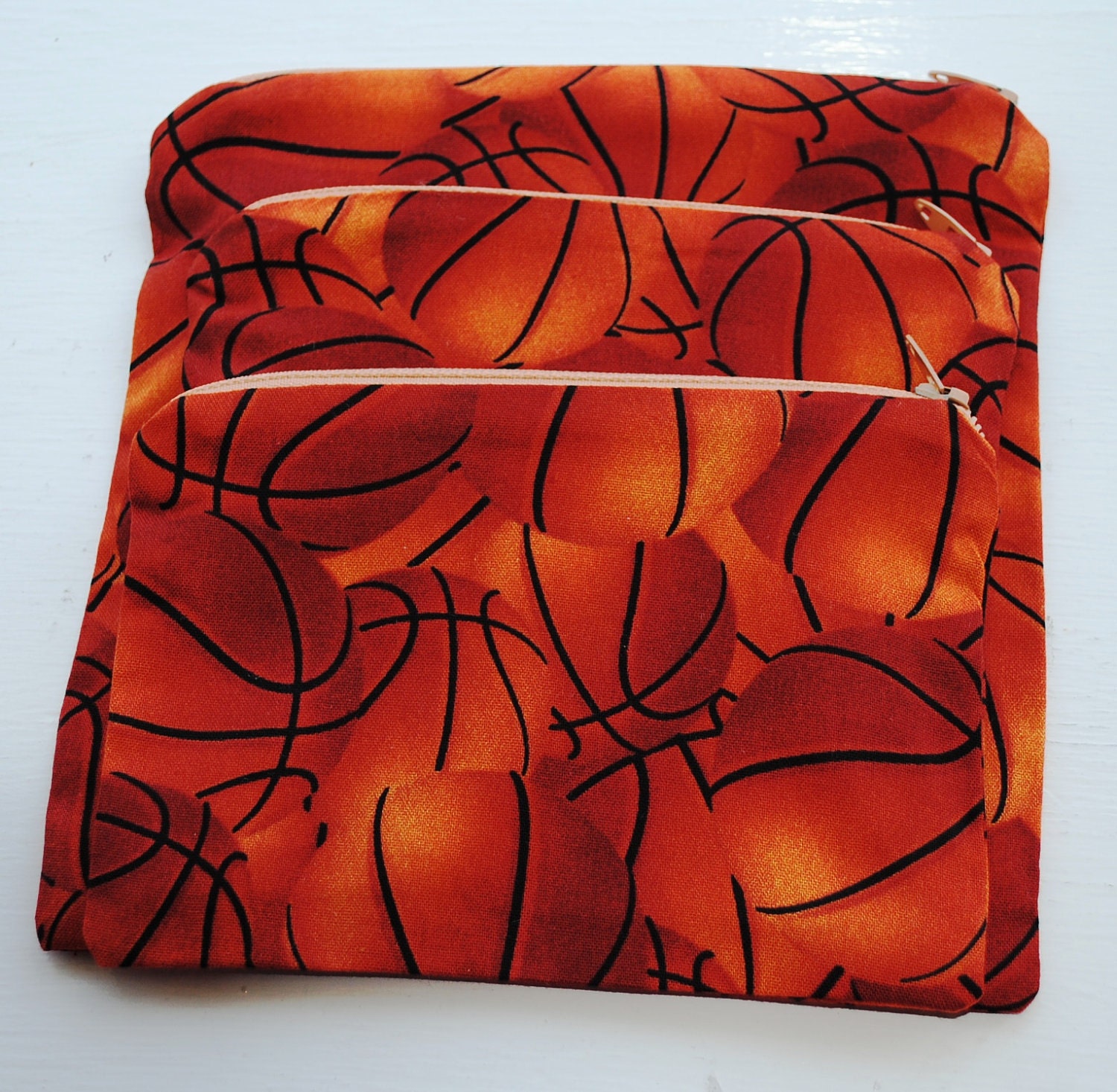 Today's deal of the day is this set of 3 snack and sandwich bags. Save 20% today only $12
I decided in honor of the NCAA tournament I would offer something basketball related. These normally sell for $15, so you save!
You will get 2 snack bags and 1 sandwich bag. They are 100% cotton with foodsafe ripstop nylon lining and a zipper closure. The lining can be wiped out or you can machine wash these if necessary.
They are also great for other uses, storing small items, cosmetics, or whatever you need a nice bag for.
I live 45 miles from Syracuse NY so anyone that follows the games knows that our local team lost last night, Syracuse University. Even so, there are still some great teams left and good luck to your favorite :)
Lauren
http://www.etsy.com/listing/82647473/todays-deal-handmade-reusable-snack