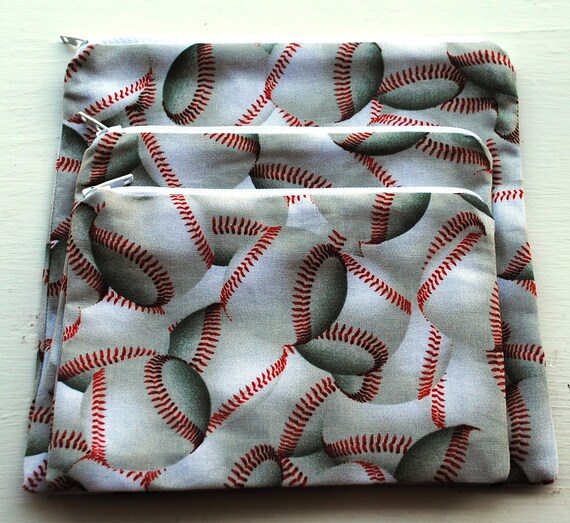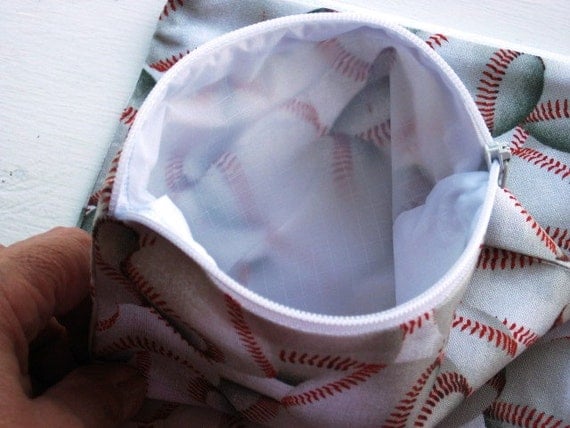 http://www.etsy.com/listing/82586913/deal-of-the-day-reusable-snack-sandwich?nc=1
Save 20%, Today Only $12 regular price $15
Today's deal of the day is a set of 2 snack and 1 sandwich bag. These are 100% cotton, have ripstop nylon lining to make them water resistant, and a zipper closure.
Since spring means baseball, I thought these would be perfect for March. They can be wiped out or machine washed when necessary.
I usually only allow one set to be sold at the discounted price, but if you want a larger quantity of these, please contact me and I will sell you as many as you like.
These are perfect for any baseball fan or player.
Lauren